Carol Smith of InsuranceSCV

insurancescv.com

can handle all of your homeowners insurance needs. Call her at
661-803-3803

.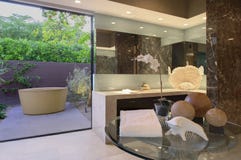 Shopping for homeowners insurance?
You want to get a homeowners insurance quote on a policy that can help protect your property and possessions. Whether you've just bought a new home or you're looking to change insurance carriers, getting a quote from Carol Smith of Insurance SCV is quick and easy.
Basic homeowners insurance policies insure a home and its contents from the risk of being damaged or destroyed by fire, theft, or wind from severe thunderstorms, tornadoes and hurricanes.
But many people find out too late that they don't have enough insurance. Some homeowners don't consider the value of all the personal possessions contained inside the home. The findings of a 2002 study conducted by Marshall & Swift/Boeckh, a construction data firm based in Wisconsin, show that as many as 75 percent of homeowners in the United States do not carry adequate homeowners insurance to replace their home and the contents should a catastrophic loss occur.
Call Carol for all of your insurance needs at 661-803-3803.